Recognized Student Organizations

ABOUT RSO's
---
With over 550+ RSO's on campus, there is truly something for every student! Whether those interests are Aerospace, Poetry, K-Pop, Baking, Surfing, Identity-Based, or an area of academic interest, these student-led organizations offer something for everyone. Students are welcome to join an RSO, pursue leadership opportunities, attend events, and/or start their own RSO! Active RSO's are eligible to pursue funding through the ASUU Legislative process to support their work.
CAMPUS CONNECT
Campus Connect is an online database of all active 550+ RSOs at the University of Utah. Campus Connect is a tool for students to find involvement opportunities and is a management tool for RSO's to manage and lead their groups. Students are invited to explore involvement opportunities, events, and more on Campus Connect.
ORGANIZATION RESOURCE GROUP (ORG)
The Organization Resource Group (ORG) is a great resource for Recognized Student Organizations. From starting a new group to managing a well-established group, ORG helps student leaders effectively lead their organizations. If you would like to make an appointment with any of our staff members, please contact us! ORG will explain policies, processes, Campus Connect, or field general questions in a one-on-one setting.
TRAINING AND RESOURCES FOR STUDENT ORGANIZATIONS
Whether you represent a prospective organization or a currently Recognized Student Organization, ORG facilitates several kinds of training for the development and success of the student organizations community. This includes Campus Connect support, financial best practices, officer transitions, goal setting, and more. If you are looking for the Administrative Training or the New Student Org Info Session, please monitor our Calendar. Don't forget about the Get Involved Fair! This happens twice year (around the beginning of fall and spring semesters), and is an opportunity for RSO's to "table" (or virtually table) and recruit members, while also an opportunity for students at large to consider the vast involvement opportunities that exist to them.
PLAZAFEST / GETTING INVOLVED FAIR
Start your journey at the U of U by exploring how you can get involved! There are hundreds of organizations and involvement opportunities to choose from – by attending the Get Involved Fair, you can start to determine what you may want to get involved in and what peaks your interest. You will also be able to meet student leaders currently involved in organizations, campus programs, clubs, and more.

TYPES OF RSO's
---
There are three types of RSO's at the University of Utah; Registered, Affiliated, and Sponsored.   Learn more about the University Rule that outlines the different types of RSO's here.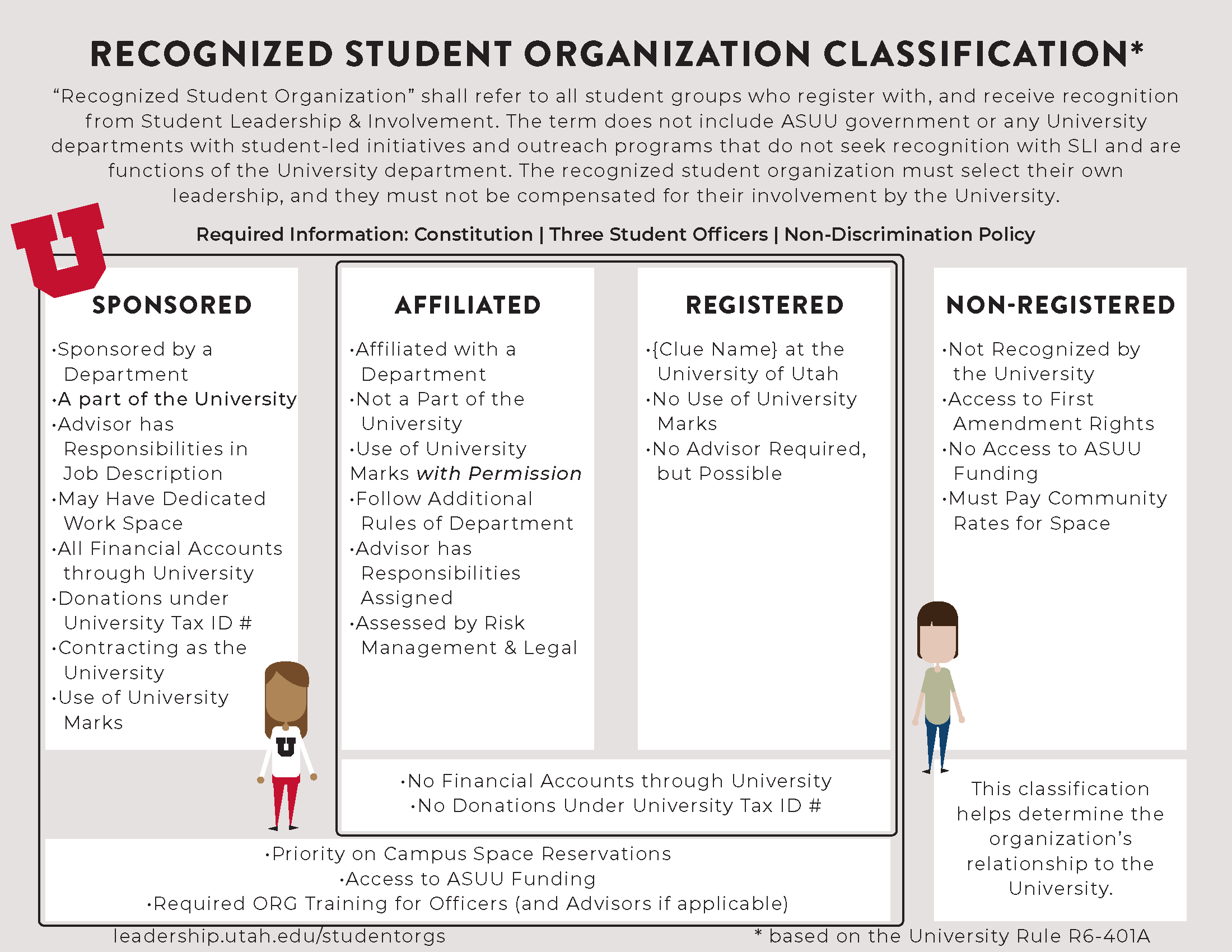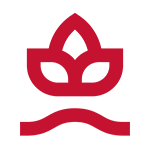 ADVISOR RESOURCES
---
Resources for RSO advisors are in development! In the meantime, if you have questions or need support, please contact Jessica Ashcraft, SLI Associate Director