The Women's Leadership Summit is scheduled for Thursday, March 24th! Save the date and Register Now!
---
REGISTRATION:
Pre-registration is required for this event. Sign up now as space is limited! Click here to register.
Registration is open to students, faculty, staff, and university alumni. All are welcome to attend! More information will be posted here about parking accommodations soon.
Registration will close on Wednesday, March 23rd at noon.
SCHEDULE AT A GLANCE:
12:30 – 1:30pm: Keynote Address, Vanessa L. Bryant
2:00- 2:40pm: Alumni Mentorship Panel (In collaboration with the Office for Alumni Relations)
3:00- 3:40pm: Body Respect: Using Self-Compassion & Mindful Movement to Build Body Acceptance. (In collaboration with the Resiliency Center)
5:30pm: "This Changes Everything," Movie Screening
This year's summit will be held in person at the Utah Museum of Fine Arts with indoor and outdoor sessions, public health precautions, and remote options made available where possible. The first 75 students who sign up for the Women's Leadership will receive a kit with the custom tote bag, one Vanessa L. Bryant's books, and more! More details about registration will be available soon!
PRESENTERS & KEYNOTE DETAILS:
Student Leadership & Involvement is excited to announce our keynote for the 2022 Women's Leadership Summit! SLI welcomes Vanessa L. Bryant, who is an Author, Speaker, and Self-Love Advocate. Vanessa is a self-empowerment advocate, encourager of transformative conversation, builder of community, and author of 'The Rib'.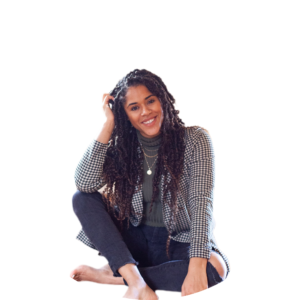 She is most passionate about inspiring and empowering other women, and through her writing, Vanessa shares her journey to self-love while encouraging others to embrace their unique gifts and find their purpose. In her most recent journal release, 'I resolve,' she guides others through self-exploration, self-acceptance, and self-love while building their personal journaling and writing practice. She was born in Liberia, West Africa, raised in Salt Lake City, Utah, and currently resides in New York City. She is a graduate of the University of Utah and holds a Bachelor of Science in Nursing and Master's in Business Administration from the University of Phoenix. She is a devoted wife and mother, a seeker of soul-fueling experiences, and a persistent promoter of living your truth.
Vanessa's book will be made available for purchase at the event (for those who have not received a copy), and there will be a book signing immediately following the keynote address.
ADDITIONAL COLLABORATORS:
Women's Leadership Summit Panel - The Value of Mentoring
Hosted by the Office of Alumni Relations
Moderator:
Kris Bosman BS'99, Chief Alumni Relations Officer
Panelists:
Denee Hayes BMG'02
Breanne Miller BS'07 MPA'10 JD'10
Angie Matinkhah MA'87
Panelist Bios: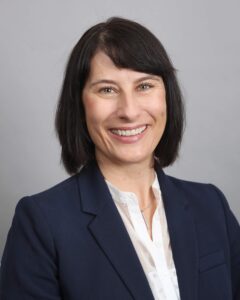 Denee Hayes is a management consultant who focuses on coaching businesses to lead and deliver business imperative projects and digital transformations through change management. Taking her experience of living abroad and working in male dominated Global 500 companies to focus on the people, structures, and technology helping to transform organizations to meet fast paced change in the digital workspace. She works as a translator and integrator, translating change from the executive idea into small achievable steps that leaders in an organization can successfully implement as well as integrating organizations to work toward common goals in mining, manufacturing, utilities, and skin care.
Denee is an alum of the University of Utah Mining Engineering department with change management certifications. From her own experiences working in male dominated industries, she has become passionate about creating gender inclusive environments for people to thrive. She is intentional about encouraging leaders to grow and finding ways to support them. As chair of the Industrial Advisory Board of the mining engineering department, she is a champion of students and their exposure to industry. She is very intentional about building her community. AND, every chance she gets, she's finding ways to get wind beneath her wings by skiing as fast as possible, mountain biking, paddle boarding and camping with friends and family.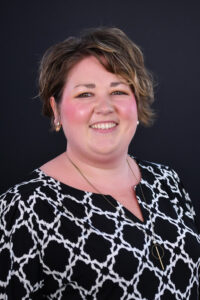 Breanne Miller is a criminal prosecutor whose focus includes prosecution of cases involving special victims, domestic violence, homicide, and arson. She holds a Juris Doctor and Masters in Public Administration from the University of Utah. Breanne has extensive community involvement through her work with the Utah Democratic Party, Young Lawyers Division, Salt Lake County Democratic Party, and University of Utah Young Alumni Board. She also served as chair of the Equality Utah PAC Board. Breanne lives in Salt Lake City with her husband, Mike, and their Pitbull, Ajax.
Angie Matinkhah graduated at the top of her class at the University of the Philippines College of Architecture. Arriving at the U in 1983, she received a Rotary Foundation scholarship, a research fellowship, and the American Institute of Architects award. With her desire to step beyond mainstream architecture studies, and intrigued by computer applications in architecture, Matinkhah co-founded ARCOM, an architectural computer services company with two U. professors who were advisors and mentors. Now retired, Angie is a member of the U Alumni Board of Governors and a passionate supporter of many areas of the University of Utah campus, including the College of Fine Arts and women's gymnastics.
"Body Respect: Using Self-Compassion & Mindful Movement to Build Body Acceptance"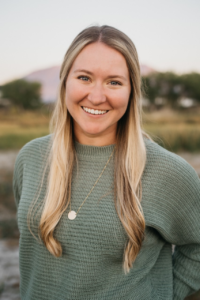 Nikole Squires, LAT, ATC, CIEC is a second-year graduate student at the University of Utah studying Health Education Specialization & Wellness Coaching. She is a licensed and certified athletic trainer and certified intuitive eating counselor who specializes in working with people to heal their relationships with food, body, and movement. Nikole is Health At Every Size®-aligned and focuses on weight neutrality, inclusive movement, and holistic health. She works with Trinh Mai at the university's Resiliency Center and Britta Trepp at the Office of Wellness & Integrative Health.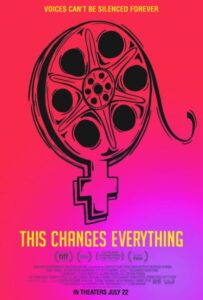 Film Screening, "This Changes Everything": This 2018 documentary is "an examination of sexism in the Hollywood film industry, the film interviews a variety of actresses and women filmmakers on their experiences in the industry", featuring actresses Geena Davis, Meryl Streep, Reese Witherspoon, Sandra Oh, Zoe Saldaña, and many more. Watch a the film trailer here!
PARKING
Parking is available just east of the UMFA on Campus Center Dr. You may park in the A permit lot, UMFA visitor lot, and the first level of the parking structure for free. The business pay lot is also available with a $2 per hour fee. We recommend arriving early to secure a parking spot.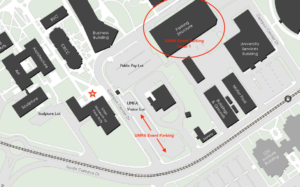 WHAT ABOUT COVID?
Student Leadership & Involvement is taking every precaution possible for this event. Including:
All attendees are highly encouraged (and will be reminded via email) to participate in free asymptomatic testing on campus before the event.
We have intentionally selected a location on campus where the gathering spaces are larger, allowing for us to adjust the capacity as needed and encourage distancing among participants. Sessions will have a limit to the amount of people who can sign up. For this reason, please only sign up for sessions that you plan to attend:

12:30 – 1:30pm: Keynote Address, Vanessa L. Bryant

Auditorium, Regular capacity 256, Limited to 128 attendees

2:00- 2:40pm: Alumni Mentorship Panel

UMFA Outdoor Patio. The weather will be sunny and in the mid-60's, with a few space heaters throughout. Participants encouraged to dress accordingly.

3:00- 3:40pm: Mindfulness Meditation for Self-Compassion & Body Kindness

Great Hall, Regular capacity, Limited to 100 attendees

5:30pm: "This Changes Everything", Movie Screening

Auditorium, Regular capacity 256, Limited to 128 attendees
Masks are highly encouraged and appreciated. There will be KN95 masks available to participants upon arrival.
Attendees are kindly asked to monitor their health prior to attending. Please do NOT come to campus for school or work (or this event) if you are sick or have a fever, cough, or sore throat.
EVENT REGISTRATION
---
Register Now for the 2022 Women's Leadership Summit!
If you have questions about registration, fee waivers, ADA Accommodations, or for general inquiries, please contact leadership@utah.edu or call 801-587-9142.