ABOUT INVOLVEMENT AMBASSADORS
---
The Involvement Ambassadors are a group of experienced student leaders who are responsible for promoting campus involvement. They facilitate one-on-one consultations and group presentations that help connect fellow students to the incredible opportunities to get involved at the U. It is their job to help students find their "home" and develop a deep connection with the U. The Involvement Ambassadors offer two primary services to the U of U community—consultations and presentations.
FOR STUDENTS
Consultations are the best way to figure out how to get involved. During the consultation, an ambassador will sit one-on-one with you to learn about your major, hobbies, interests, potential skill development, and goals for your time at the U. Together you'll explore Campus Connect and a variety of other involvement resources to craft your personalized involvement plan.
FOR CAMPUS PARTNERS
For faculty, staff, and student advisors, scheduling an involvement presentation will help students identify the benefits of on-campus involvement, resources for getting involved, and steps to start their involvement journey. We are happy to come to your class, your department team meeting, a recruitment event, or other outreach event. These presentations may take around thirty minutes or so and can tailored to your students' needs. These presentations may take place in-person or virtually.

GET INVOLVED IN UPCOMING EVENTS
---
MEET THE TEAM
---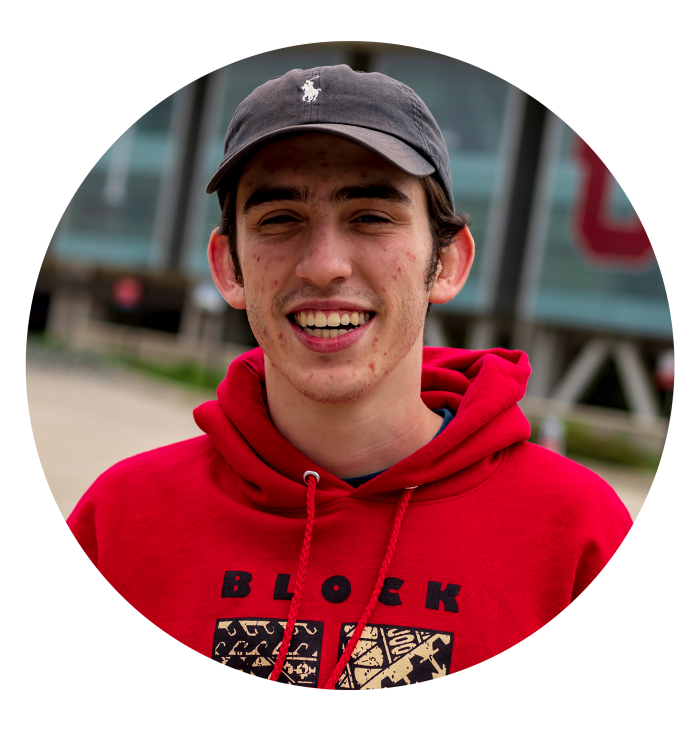 Our Involvement Ambassador Team is currently made up of one amazing student leader! Lucas Brizolara is a Junior studying Psychology and a Senior Peer Advisor for the BlockU program here on campus. When Lucas is not serving as an Involvement Ambassador, he works as a Rape Crisis Advocate at the Rape Recovery Center throughout the Salt Lake valley. Lucas grew up in St. George and enjoys spending time with friends, working out, and playing the bass guitar. His favorite spots on campus are Gardner Commons, Beverly Taylor Sorenson Arts Education Complex, and the grassy area outside the Union.